Self-Tapping and Self-Drilling screws are the bread and butter of our business and the most commonly known and used for fastening two different kinds of material, be it steel, timber, or plastic, and the list goes on.
BDN Fasteners offers TIMBER-Tite™ and TRUSS-Tite™ self-tapping screws.
TIMBER-Tite™ screws are designed for fixing metal roofing sheets or wall claddings to timber, whereas TRUSS-Tite™ is designed to fix steel roofs and floor trusses. Basically, all self-drilling and self-tapping screws are able to tap threads, where the main difference is that self-tapping screws normally come with either a blunt head, sharp point, or a reduced drill point.
Blunt headed screws such as the TRUSS-Tite™ is designed for truss components assembly, fixing into steel. These types of steel normally come with pre-punched or pre-drilled holes, and the blunt, slightly tapered leading threads makes it easier to fix the sheets down.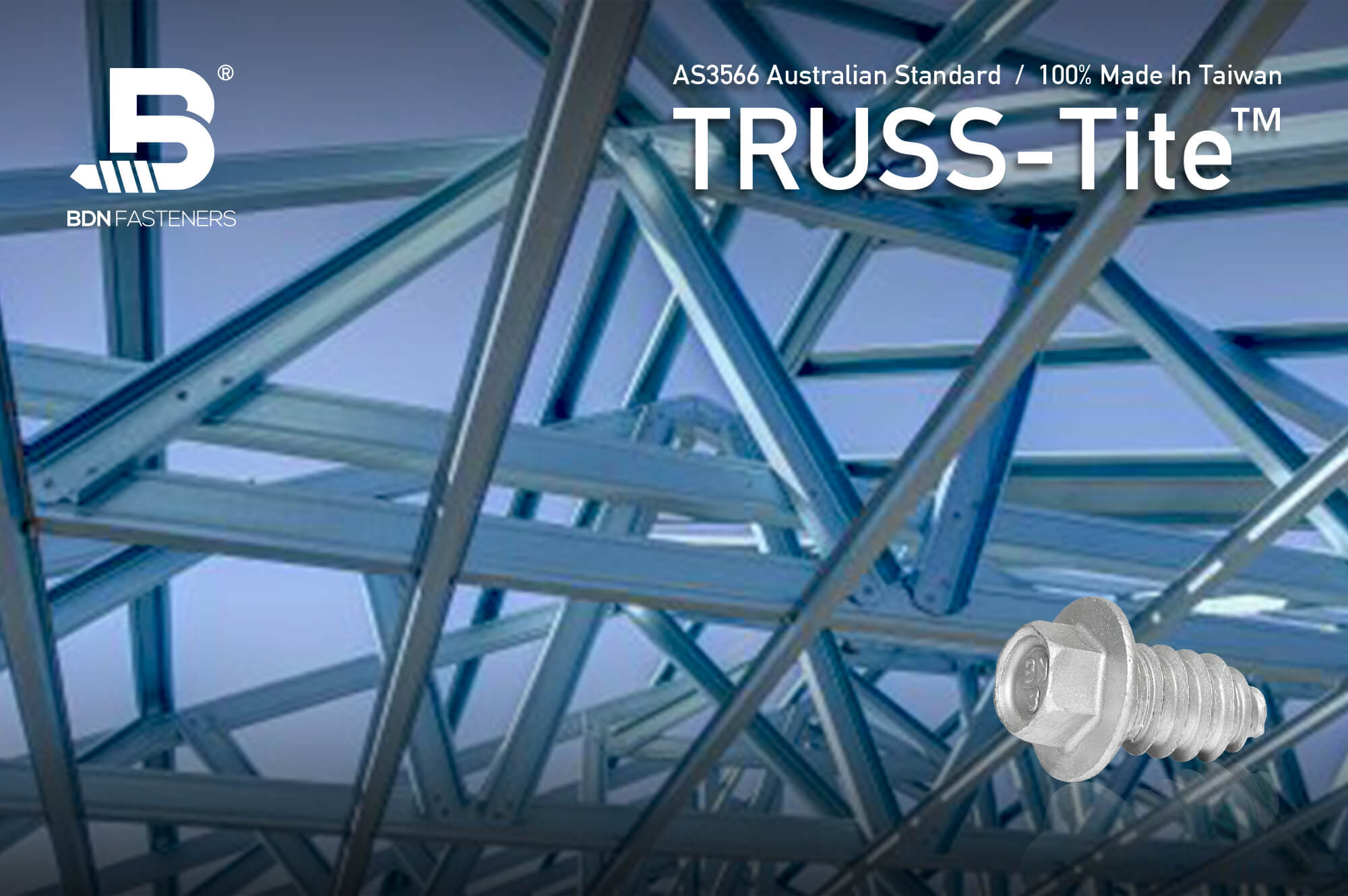 Our sharp pointed TIMBER-Tite™ are designed for fixing roof sheeting to timber. The longer versions such as the T17CG1265C3N or T17CG1250C3N are designed for crest fixing and shorter versions such as the T17H1020C3N are designed for valley fixing. People ask why screws should be fixed down on the crest but not the valley. The main reason being water runs by gravity and flows to the lowest point, and if fixed on the valleys on rooftops, might increase the risk of water pooling around the screws and with time, cause rust.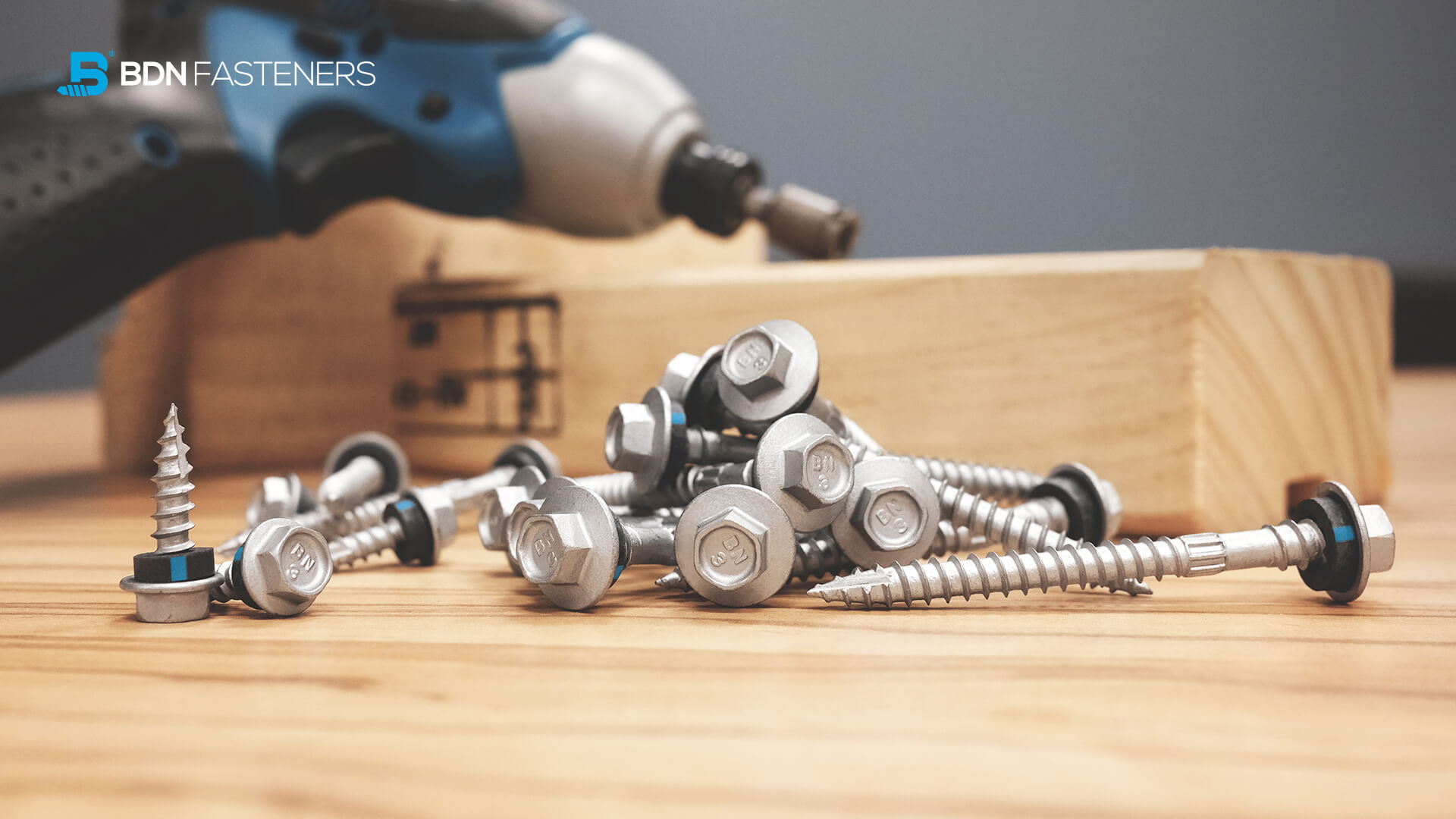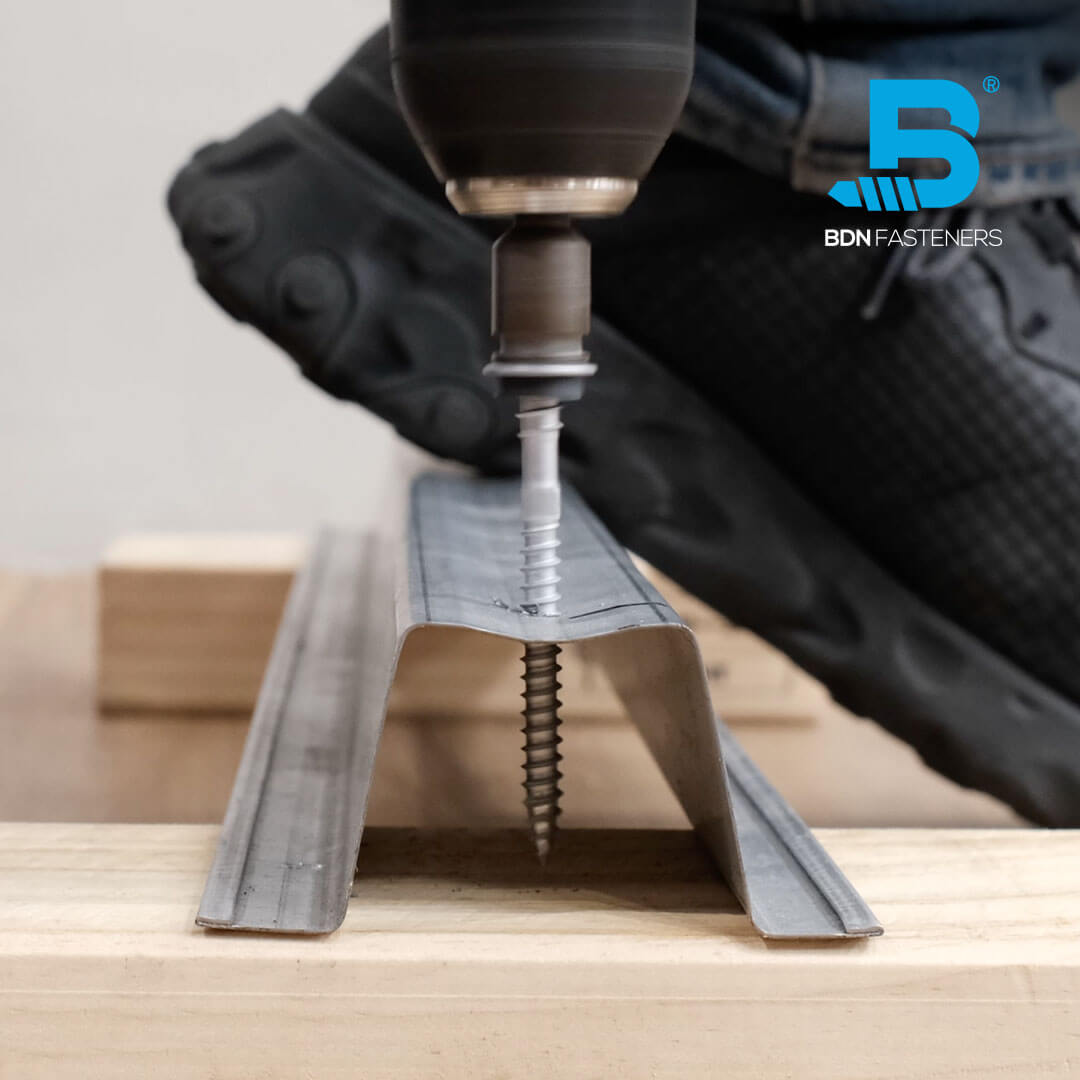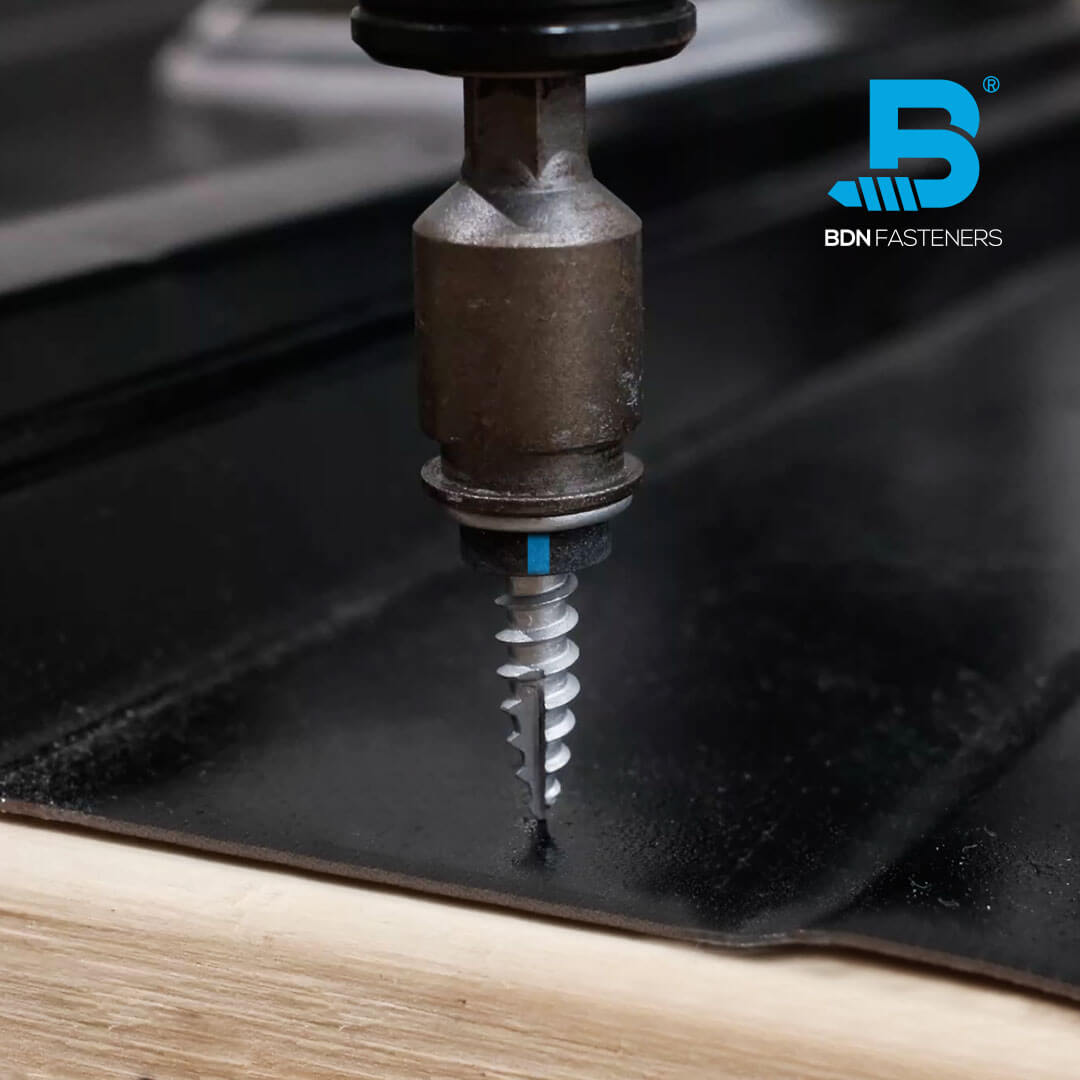 Shorter self-tapping screws which come with what we call a "reduced" drilling point, provides the same function as a sharp drilling point, but drills faster through thin metal sheeting, and is much more effective at clearing off excess swarf, as it is difficult if impossible to add flutes on smaller sharp pointed screws to due manufacturing limitations.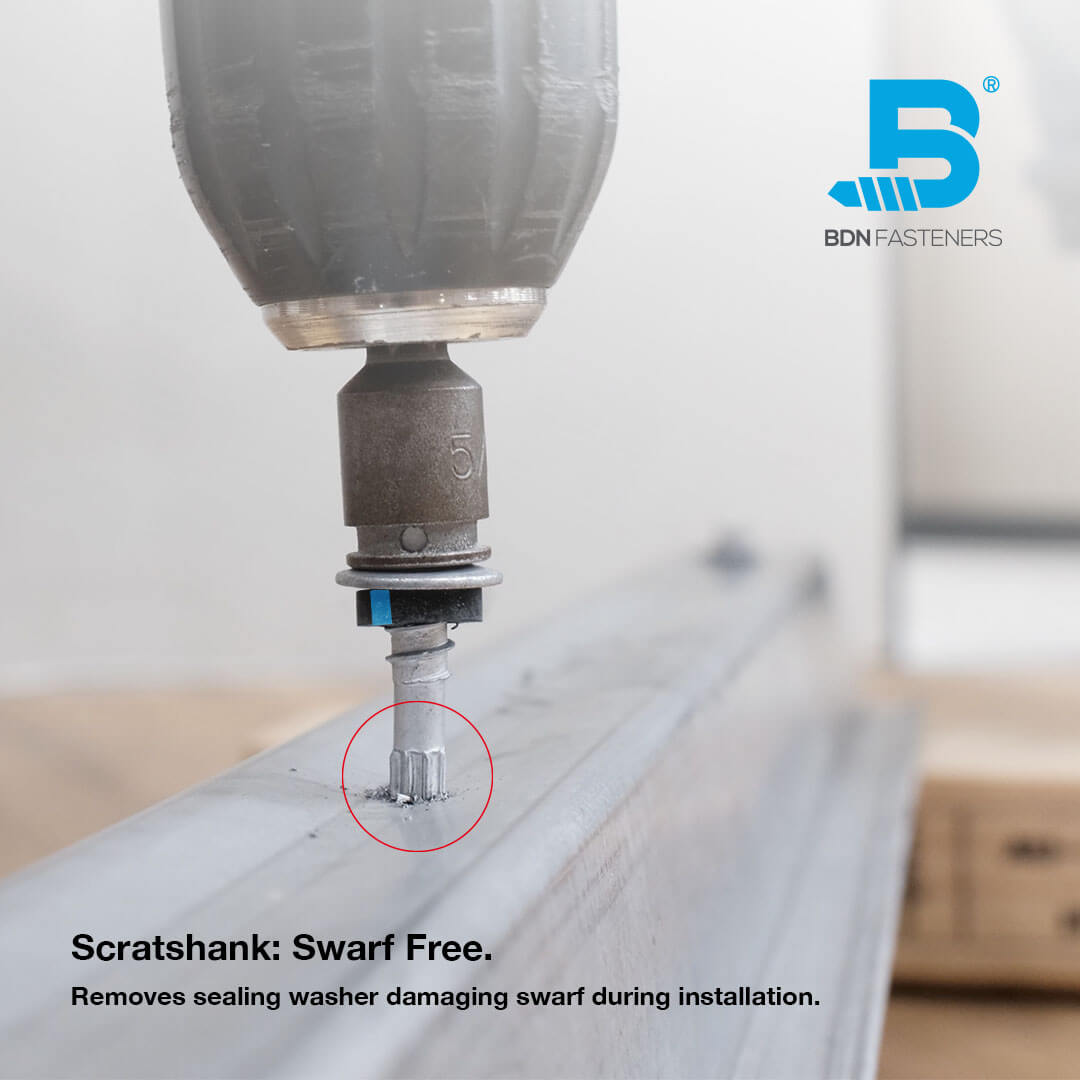 For roofing sheet fixing screws, always check if they come with a knurled, fluted, or slotted shank, and if the upper threads are larger in diameter compared to the lower threads. You might notice that the majority of BDN self-drilling and self tapping screws for metal are equipped with both. The larger diameter upper threads provide good pullout strength for the whole setup under high winds and the slotted Scratshank design clears out excess swarf which might damage EPDM washers if leftover, which could result in leaks.
Learn more about BDN Fasteners >>
Internal Roof Insulation Installation with Self-Drilling Fasteners
How to use self tapping screws for metal?
https://bdnfasteners.com/wp-content/uploads/BDN-Fasteners-TIMBER-Tite™-and-TRUSS-Tite™-self-tapping-screws.jpg
1280
1920
BROADEN
https://bdnfasteners.com/wp-content/uploads/2019/07/BDN-Fasteners_LOGO.png
BROADEN
2021-03-17 08:58:23
2021-11-09 10:09:14
How to use self tapping screws for metal?