Internal Roof Insulation Installation with Self-Drilling Fasteners
Internal roof insulation
Thermal insulation, which is required mainly for homes in order to slow down the flowing in or out of heat, is often added to walls, roof, ceilings, or floors.  As heat primarily escapes through conduction or physical contact with the colder temperature outside, construction and insulation of walls and roofs are crucial to keeping heat inside.
For buildings that were built with poor roof or wall insulation, remodeling could become a big burden, which usually involves taking off of the original roofing panels, and purchasing new insulation panels.
Steel sandwich panels are among the most commonly used material for building either industrial, commercial, agricultural, or public domains.  Sandwich panels can often be tailored to suit various thermal, acoustic or strength requirements by combing layers of different materials in different thicknesses to achieve the desired effect.
As mentioned in our other article: Step by step tutorial on choosing the correct screw type for roofing applications, it is important to understand and choose the correct screw type of the job.  BDN Fasteners offer a complete fastening solution which consists of various screw types for your insulated roofs or walls.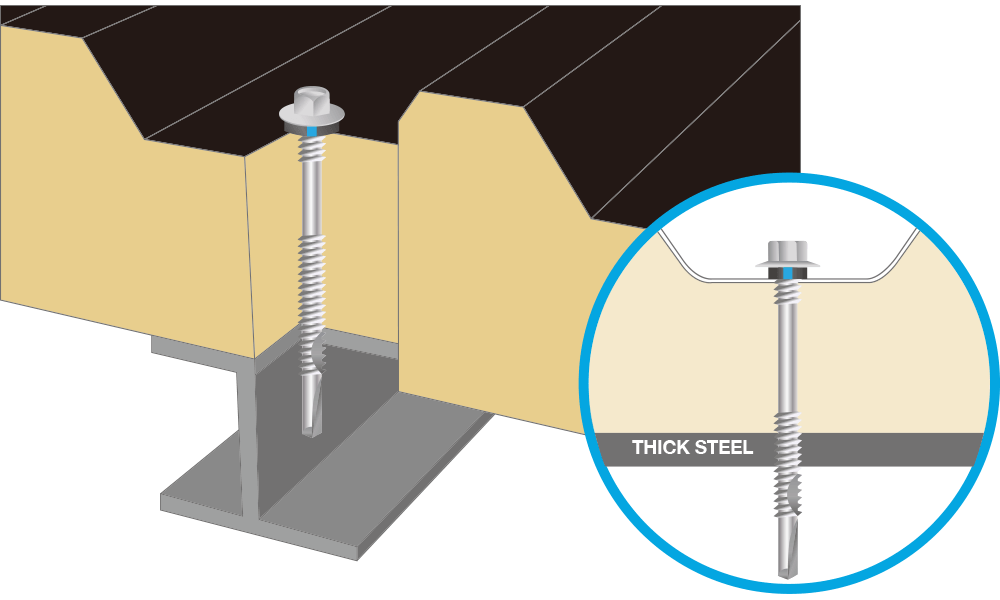 BDN Metal-Tite Series sandwich panel screws are made to match various sandwich panel thicknesses; with additional features such as an enlarged hex washer flange to fully cover fully compressed EPDM washers and holes, anti-static EPDM washer to prevent galvanic corrosion, double thread design to increase pullout values, Scratshank to clear excess swarf, and Ruspert anti-corrosive coating for extended lifespan.
---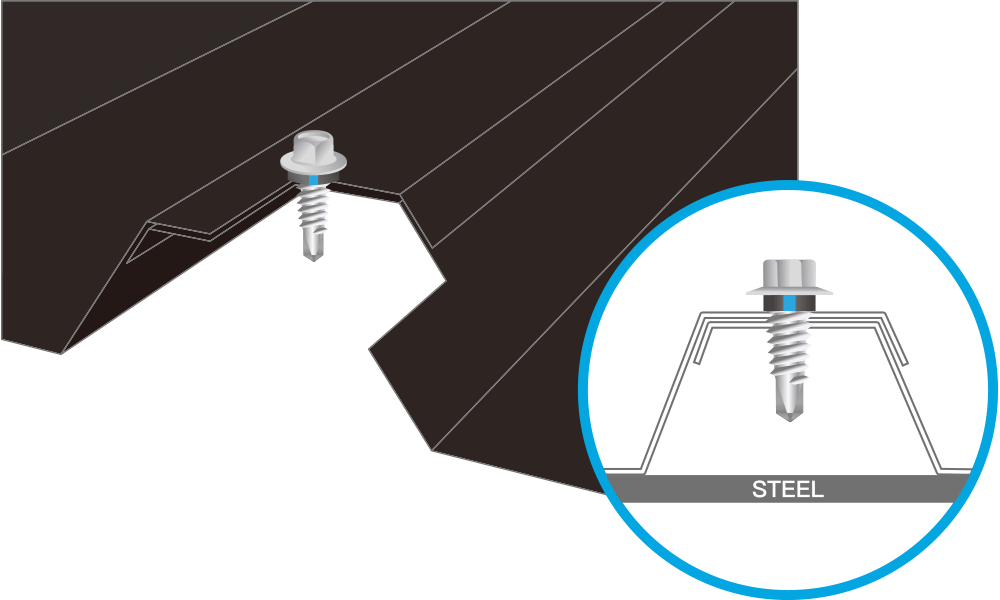 BDN Metal-Tite Stitching Fasteners can be used to fix panel to panel side lap, or panel to end lap of light gauge, lightweight steel.
---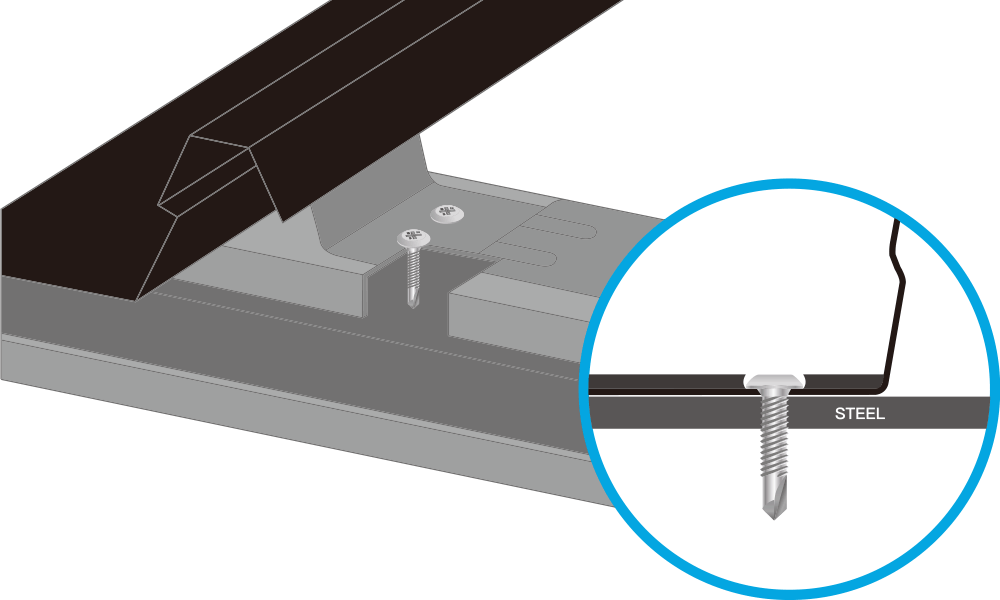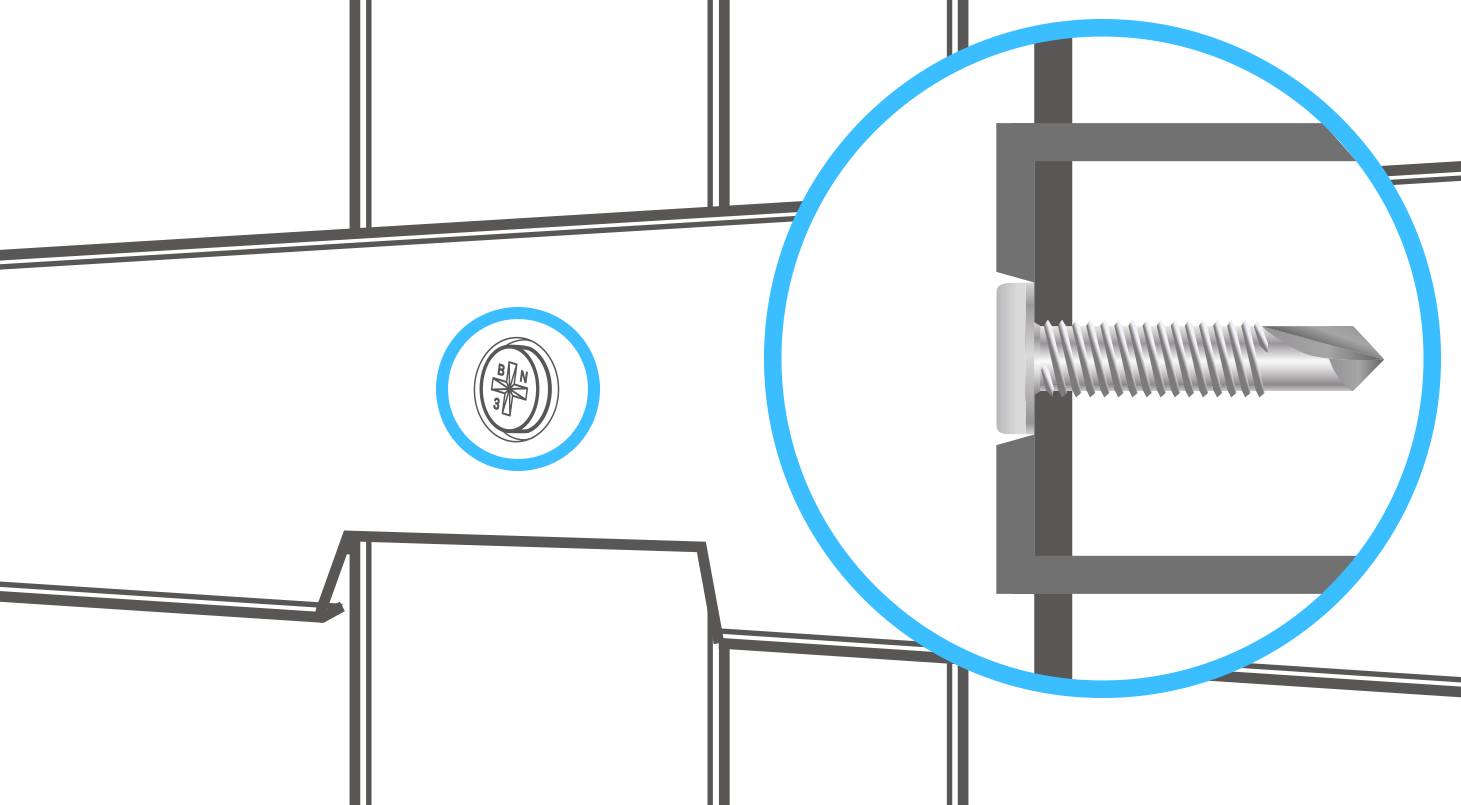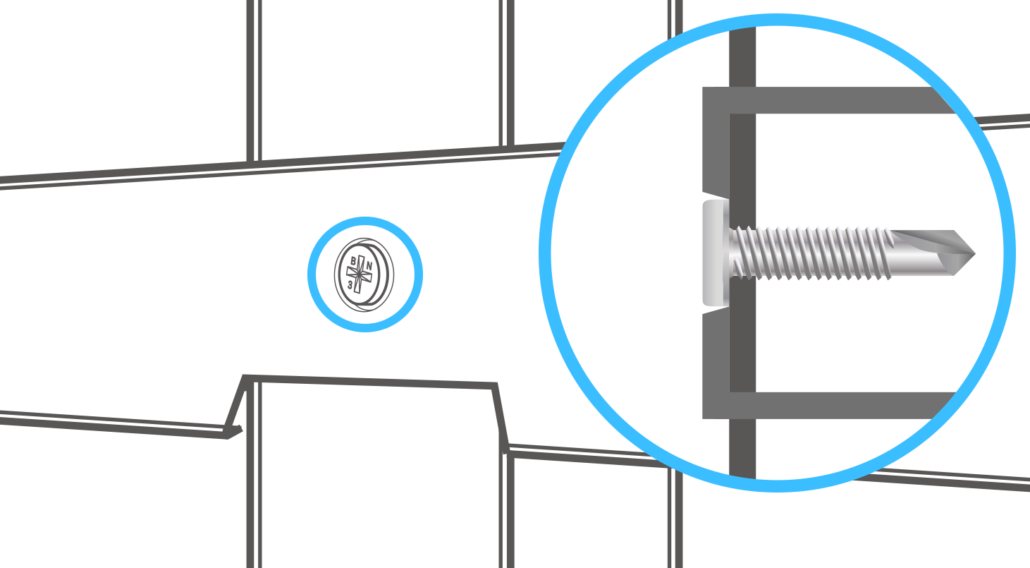 BDN Metal-Tite Wafer Head or Flat Top Concealed Frame Fixing Fasteners for low profile fixing with no visible protrusions which might create interference, creating an aesthetically pleasing flat surface upon installation.
---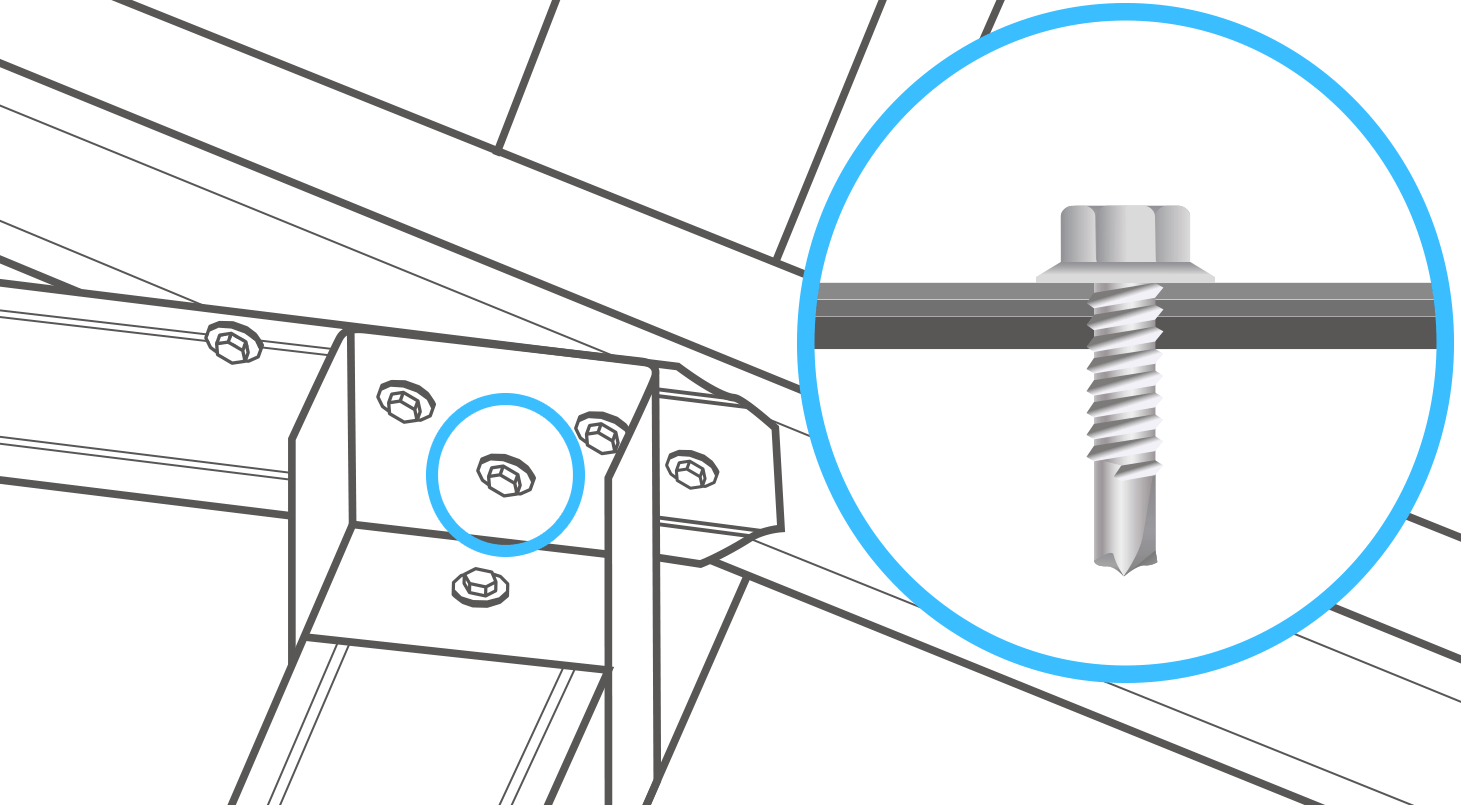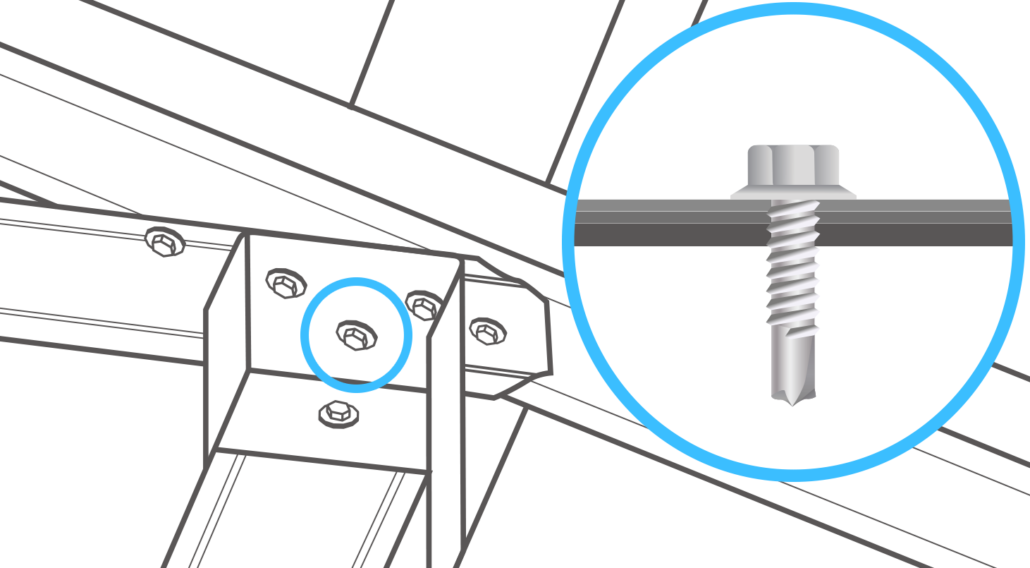 BDN Metal-Tite Truss to Plate connecting fasteners for fixing steel trusses to steel plates or beams which is pretty common on frame and structures for internal roof insulation or wall panels.
Learn more about BDN Fasteners >>
10 Different Self-Tapping screw head types | BDN Fasteners
How to use self tapping screws for metal?
https://bdnfasteners.com/wp-content/uploads/application-THICK-STEEL-Sandwitch-Panel-Screw-BDN-FASTENERS.png
600
1000
BROADEN
https://bdnfasteners.com/wp-content/uploads/logo2.png
BROADEN
2021-06-07 15:05:51
2022-12-22 10:50:21
Internal Roof Insulation Installation with Self-Drilling Fasteners