What are Self-Tapping Screws Used for? 2 Different Types
What are self-tapping screws used for? BDN Fasteners shall explain 2 different types of self-tapping metal screws and what are self-tapping screws used for.
What is a Self-tapping Screw? What are Self-tapping screws used for?
To begin with, self-tapping screws, as its name suggests, is a screw capable of tapping threads and securing various types of materials such as wood, metal, plastics, drywall, bricks, cement and so on and so forth.
It is not to be confused with self-drilling screw in that self-tapping screws usually come with a pointed tip instead of an integrated drill bit, meaning that while being able to drill through thin gauged metal sheets, though on thicker material, it normally requires pre-drilling a pilot hole.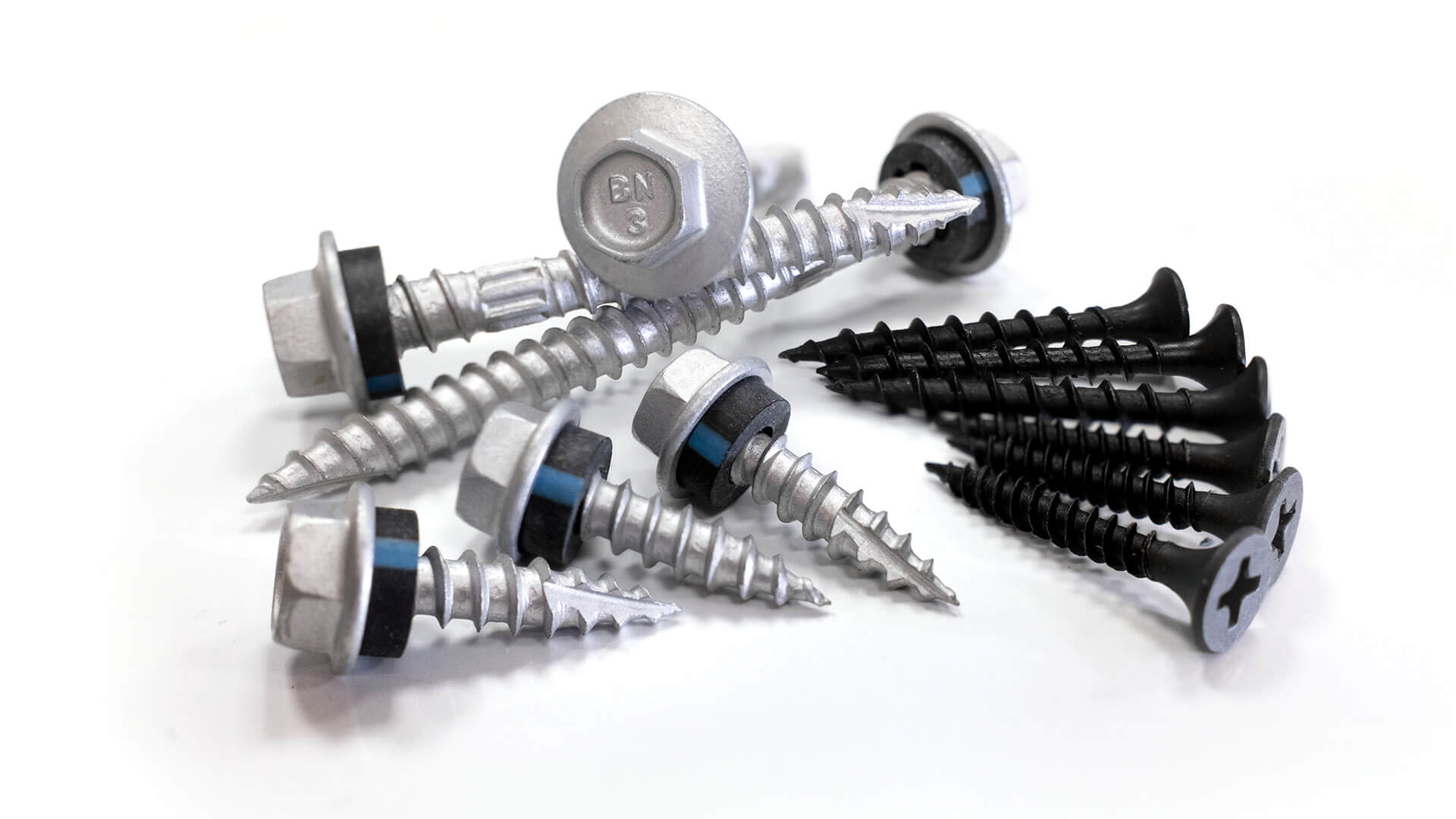 2 Different Types of Self-Tapping Screws
Self-tapping screw threads come in two different types: forming or cutting.
Thread-forming means that threads are formed over the course of drilling into the material, with softer materials such as plastics being the most common.
Thread-cutting types are mostly used on metal, wood, bricks; which requires threads to "cut" into the harder material for an adequate fix.
As with all screws, especially ones that self-tap threads onto material, it is imperative to not apply too much pressure during the process, and take extra care to follow the same track when disassembling or re-assembling the screws to avoid stripping.
What are Self-tapping screws used for?
What are self-tapping screws used for you may ask? Although self-tapping screws usage varies from country to country, they are mainly used for securing single or double layers of thin gauge sheet metal (which is the reason why people also call it sheet metal screws), fixing brackets into wood, fastening aluminum sections to each other, drilling into plastic housings or plastic plugs.
Learn more about BDN Fasteners >>
How to use self tapping screws for metal?
What's the Difference Between Self-Drilling and Self-Tapping Screws?
https://bdnfasteners.com/wp-content/uploads/What-are-self-tapping-screws-used-for.jpg
1080
1920
BROADEN
https://bdnfasteners.com/wp-content/uploads/logo2.png
BROADEN
2022-03-17 14:18:26
2022-12-21 11:27:51
What are Self-Tapping Screws Used for? 2 Different Types