Secure your plastic skylight with our trusty and durable Polyxpand self-drilling fasteners from BDN Fasteners. Our Polyxpand fixing fasteners create an expansion hole in a one-shot process and attach skylights easily onto steel substrates.
POLYXPAND™
SKYLIGHT FIXING FASTENERS
Plastic to Steel penetration. A maximum of 5.5mm thick.
72mm, 55mm, and 40mm versions available.
25mm diameter, UV-resistant, Domed EPDM washer for a better seal.
Weathering resistance coating to prevent corrosion.
Plastic sheets expand and contract due to its relatively high coefficient of thermal expansion. Polyxpand is designed with a wing feature to cut an enlarged expansion hole in the skylight material to allow for skylight sheet movement under weathering effects. This expansion hole will prevent plastic sheets from damage as a result of stress and fatigue due to thermal expansion and contraction. The Polyxpand wing feature is also designed to break off automatically when it comes into contact with the steel substrate.
The Thunder-Shot point on Polyxpand provide precise positioning and is designed to penetrate batten thickness ranging from 0.75mm~5.5mm. For optimum performance, BDN Fasteners recommends drilling the Polyxpand screws @1800~2000rpm.
True Australian AS3566 Standard
Hex Washer Flanged Head:
Separate EPDM steel bonded washer NOT required. (No risk of leakage)
Thermoset 100% EPDM BAZ washer:
☑Weathering Resistant (UV / Ozone / Acid)
☑100% Leak proof sealing
☑Perfect fit under hex washer flange
☑Optional metal washer add-on
☑Shock absorbing (for high wind areas)
Creates a 10mm dia:
Thermal expansion hole for plastics.
Winged Drilling Tip:
Wings break off once in contact with the steel purlins,
keeping the plastics sheets securely fastened.
1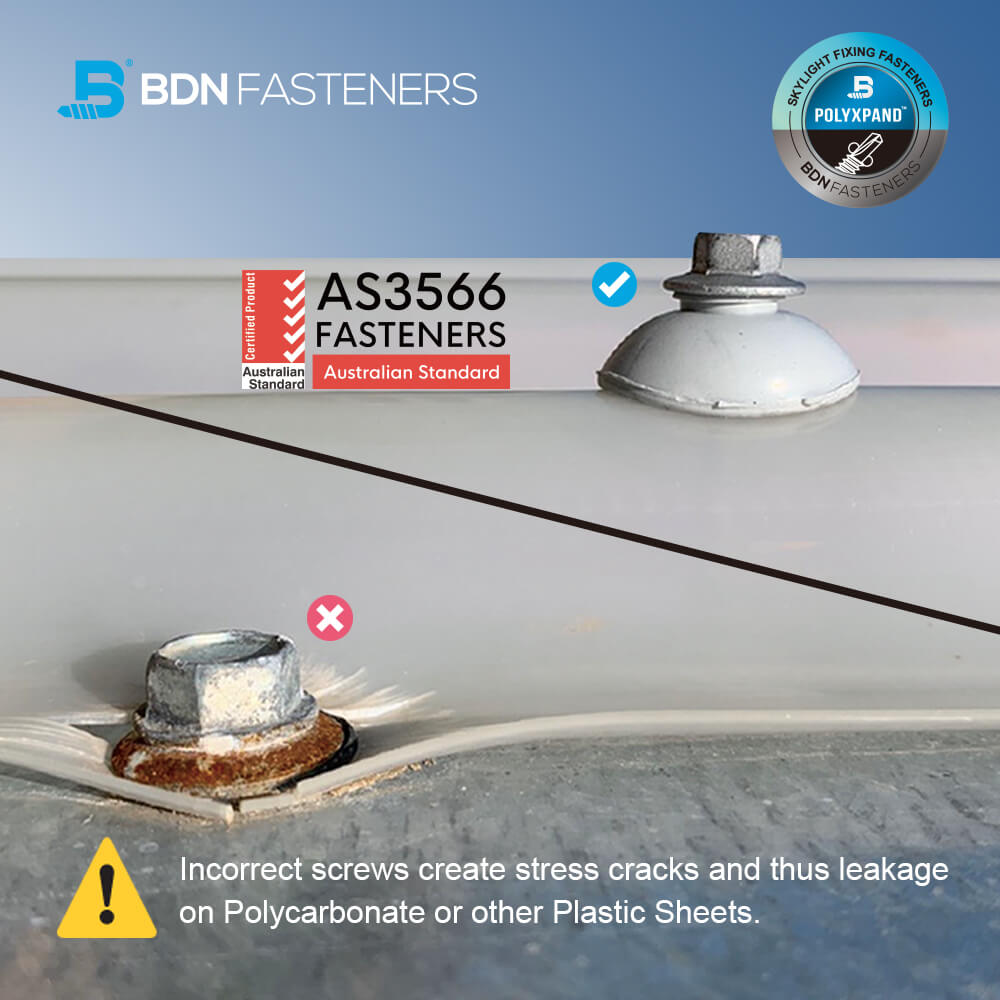 2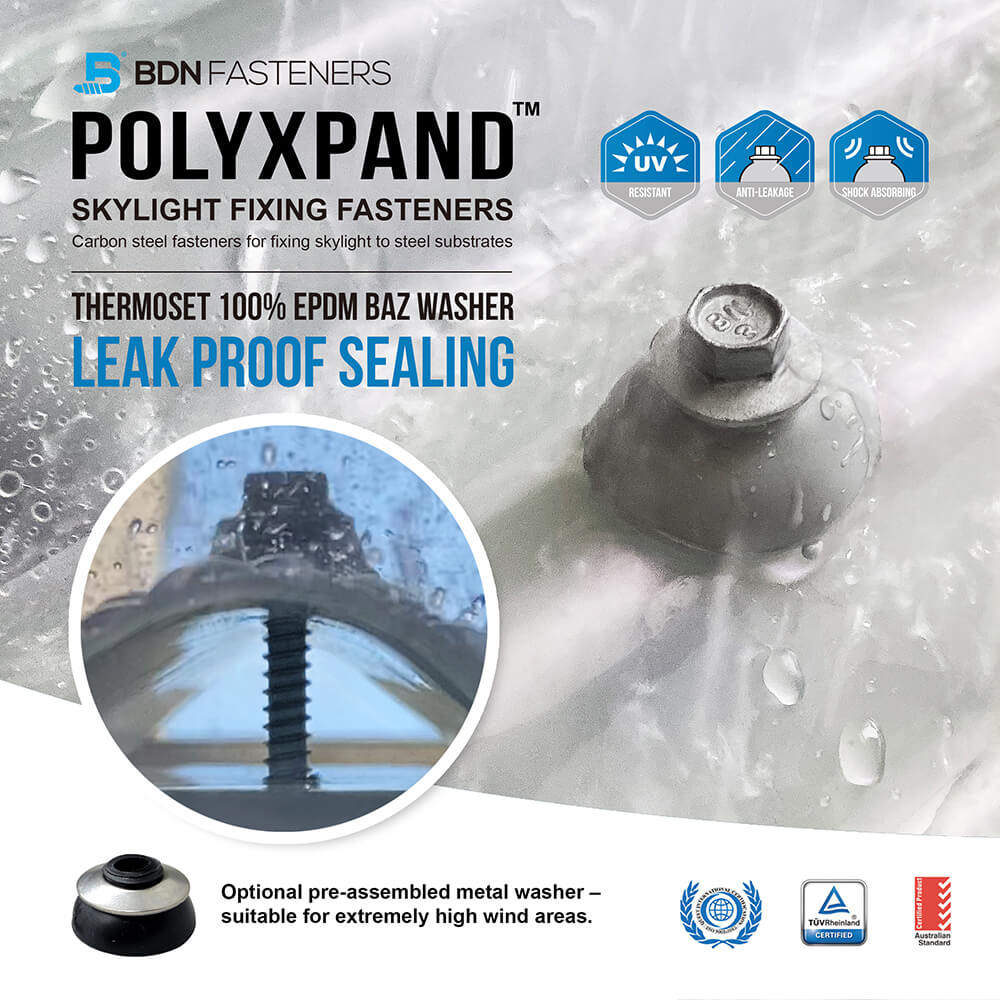 3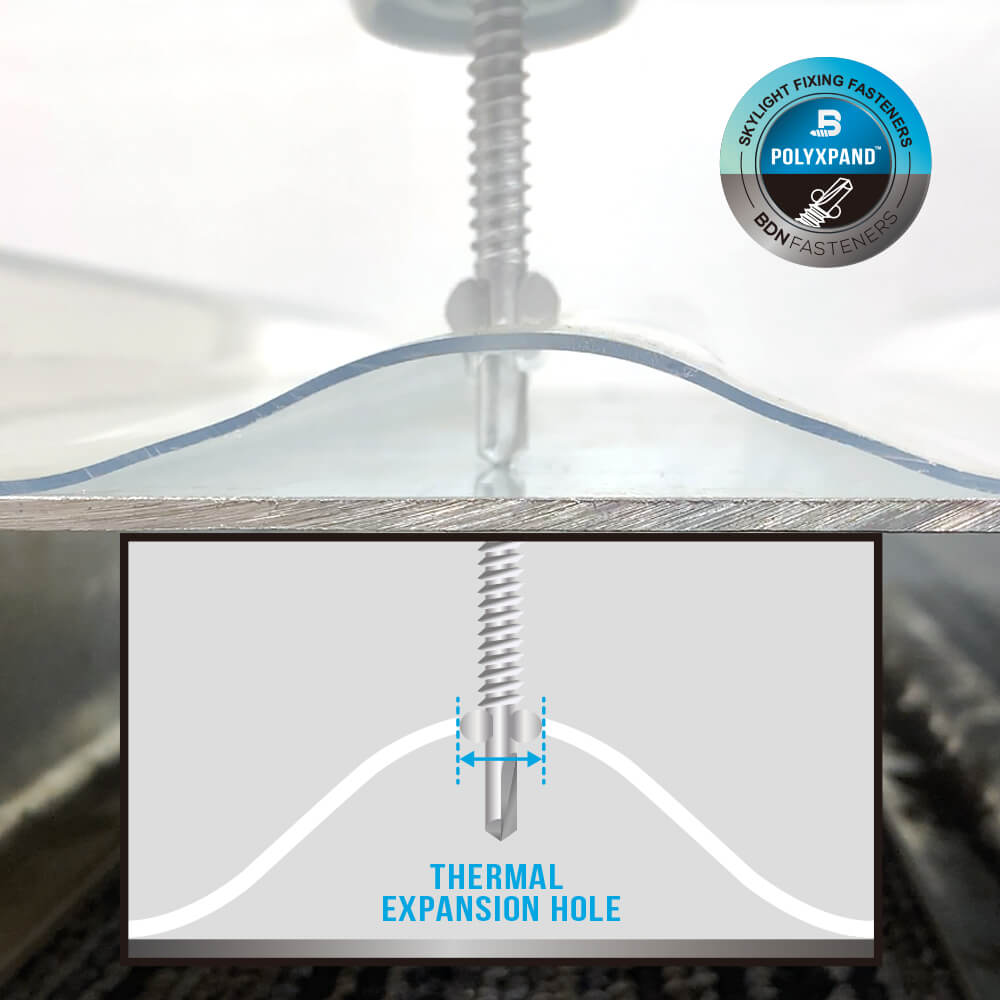 4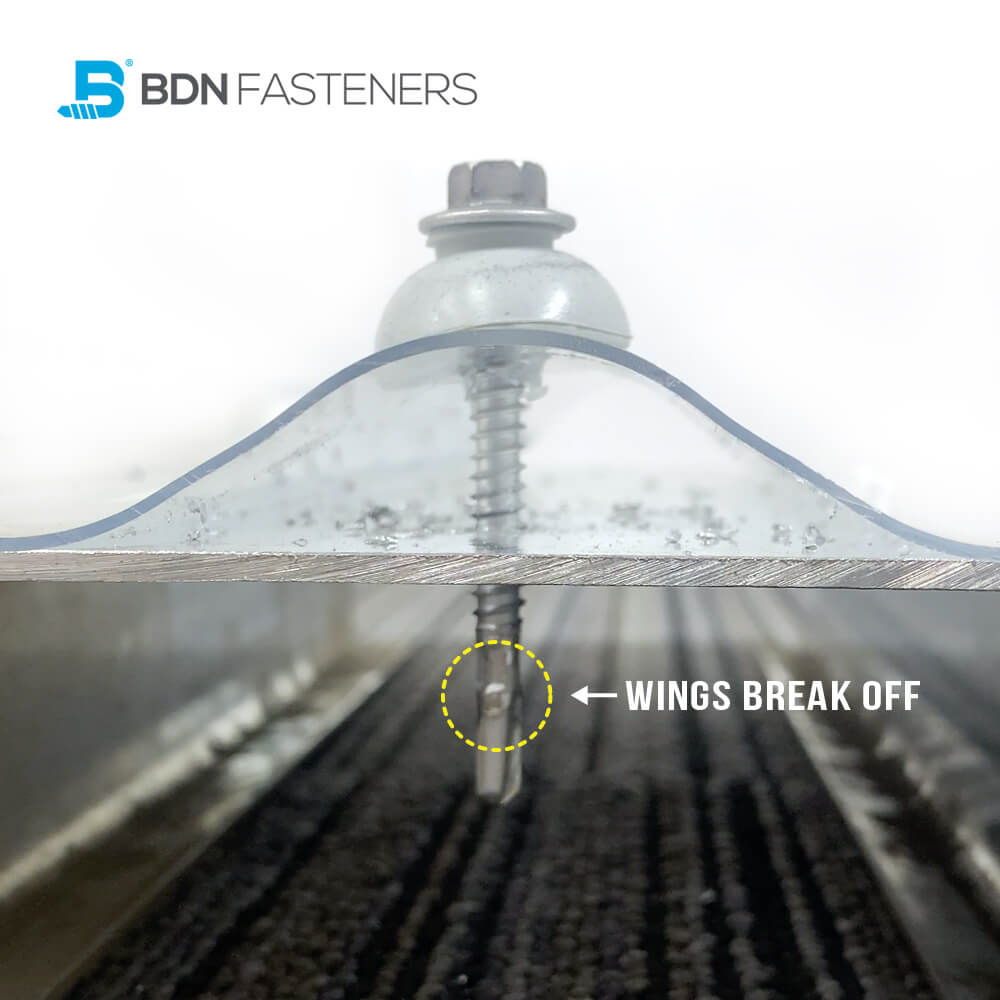 Get in touch with BDN Fasteners for a free quote or to place your order. If you have questions regarding our products, fill out our online form.